Benefit Corporation Statement - 2017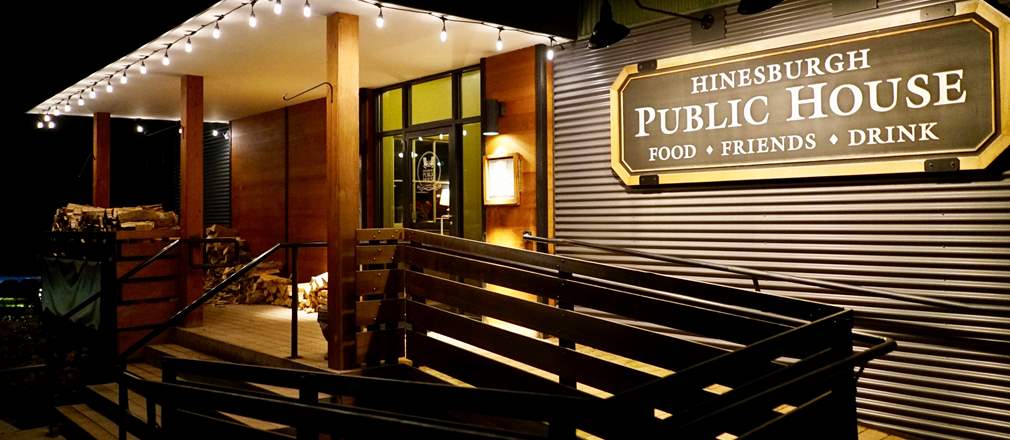 As a Vermont Benefit Corporation we are required to issue a public reports on our corporate commitment to stakeholder groups identified in our charter. Our corporation, Back to Basics Vermont, Inc., identified 5 such groups:
Employees
Guests
Our community
Local food producers
Investors
As we approach our 5th anniversary, here is a look back at how we've done and how we can do better.
Employees
We are committed to paying a livable wage to full time employees. For rural Chittenden County we believe this to be $15 per hour. Two management positions are salaried and earn more than $18/hr. Full time kitchen staff earns $15/hr. Full time tipped employees wages are not fixed but because tips are reported through credit card sales we can determine that they are all making livable wages. We do hire students to fill part time positions and they start at the $10 minimum wage.
Our payroll has pumped more than $2 million into the local economy since we opened in 2012.
We conduct annual employee satisfaction surveys to gauge the morale of the staff and the effectiveness of management (Exhibit B). We also hold occasional staff meetings to listen to concerns and ideas.
The majority of a tipped employee's pay is recorded on credit cards. Therefore we pay more service fees for a weekly payroll, even though we could avoid administrative costs with a bi-weekly schedule.
The Public House believes in Open Book Management. Therefore weekly management meetings review sales trends and monthly P&L's and managers are encouraged to share that information with staff. Once a year we attach copies of our mission statement to employee paychecks to remind them why we exist.
High staff turnover is commonplace in food service businesses but we have been able to attract and retain exceptional employees and thwart that affliction. Because CVU is a neighbor, we have successfully introduced young people to the workplace and coached many of them to advance to more challenging and rewarding positions.
Employees working full shifts are provided with a free meal and short shift workers pay 50% for meals. Additionally, employees are given a 25% discount when dining with family on days they are not working.
We offer paid sick days to full time employees, paid vacations to salaried employees and subsidize the purchase of safe and comfortable footwear. However, we hope to be able to offer health savings accounts or 401K plans at some point in the future even though we think enrollment would be small.

Guests
Sales are the most reliable measure of guest satisfaction and over our 5-year history sales have been remarkably consistent. We strive to be a truly public house offering menus and activities for the entire surrounding community.
Monday Burger nights are a low-cost opportunity to dine at the Public House.
Mexican food on Wednesday is very popular.
Local live bands on Thursdays attract more of a bar crowd.
This year we added Sunday brunch for an additional daypart.
Our Mug Club is a great loyalty program offering 20 oz. of draft been for the price of a pint.
We pride ourselves on being a family friendly restaurant. There are always books and toys in the lobby to keep kids occupied and we have kids' menus on coloring pages.
Twice a year we conduct Customer Feedback surveys, gathering more than 100 responses from our guests (Exhibit A) These have proven to be very affirming, but our focus is always on the occasional critical comment or helpful suggestion.
We recently discontinued sale of the "shareholder" card that was purchased for $500 but carried $550 value. This frequency builder was once popular but had only two subscribers when we decided to close the program.
A continuing frustration is satisfying guests with dietary restrictions. Vegetarians, vegans and gluten-free diets often ask for more menu options. Recently we have committed to always having a vegetarian option as a special but this is an area we can improve upon.
Our Community
We built the Public House to fill a community need. Essentially, we believe that we serve this mission by just keeping the doors open and providing an opportunity for neighbors to meet neighbors and celebrate all they have in common.
Over the past five years our Community Supper program has provided more than $35,000 to small local non-profits and we have donated more than $15,000 in gift cards for fund-raising efforts.
Two years ago we began hosting a lawn party to augment Hinesburg July 4th festivities and we'll continue with that.
Various local organizations use our Family Room for board meetings and gatherings and we're happy to provide the space.
We are currently considering improvements to our Community Supper program to maximize their impact. We hope to partner with grassroots organizations that will promote the event not just to raise money but to build awareness of their programs.

Local Food Producers
Purchasing local food and beverage is seemingly a pretty easy mission to accomplish and we are doing that.
100% of our beef comes from LaPlatte River Angus Farm
100% of our draft beer comes from Vermont brewers
100% of our produce comes from local farmers when they have it to sell. Footprint Farm in Starksboro is our most reliable provider.
100% of our dairy products come from Vermont producers. Cabot and Grafton supply most of our cheeses.
Our chicken comes from a hormone/antibiotic-free farm in Pennsylvania, Murrays, which is distributed by Black River Produce.
We carry spirits on our bar from 3 Vermont distillers.
It's difficult to quantify the value of our local purchases. Both Black River Produce and Reinhart Foods – our two major suppliers – aggregate and distribute local food. It is easy to claim that more than half of the $2.3 million we spent on food and beverage for resale are from Vermont producers.
Although price complaints rarely show up on our Customer Comment cards, we do need to do a better job reminding our guests that they are supporting the Vermont economy when they dine at the Public House. We have to do a better job of promoting the value of buying local.
Investors
Will and Kathleen Patten are the sole investors in Back to Basics Vermont, the corporation that owns the Public House. They have received monthly payments on their capitalization of the business.

Exhibit A:
In 2017 we conducted 2 surveys. From April to December the percentage of guests rating our food excellent (5) increased by 14% and rating service excellent increased by 4%.
Hinesburgh Public House
Customer Feedback
How was your Food?
(Excellent 5 4 3 2 1 Poor)
Comments?

How was the Service?
(Excellent 5 4 3 2 1 Poor)
Comments?

How can we improve our restaurant?

Exhibit B:

The Hinesburgh Public House is a Vermont Benefit Corporation with a declared responsibility to five stakeholder groups: local farmers, the community, staff, guests and investors. We are legally required to report on our performance in meeting the needs of those stakeholders.
To gauge our performance in serving the interests of the staff we're asking you to fill out this questionnaire. It is absolutely anonymous and no information you provide will ever appear under your name or affect your employment security.
Please take a few minutes to fill out this questionnaire and put in the "ballot box" in the office. Add as many comments and suggestions as you please on the back side. Your honest answers will serve as a benchmark against which we can improve our workplace.
The original form had 3 responses that could be circled to indicate an answer:
Are management's expectations of required tasks clearly and consistently communicated and regular feedback provided?
Are requirements regarding personal demeanor with one another and with customers and other service protocols clearly and consistently communicated?
Do you feel you are learning skills that will serve you well both in your work at the Pub and in future employment?
Do you feel comfortable bringing your concerns, or concerns about other staff members or policies, to management's attention? If not, why not?
Do you feel that management values and respects your contribution to the Pub's success? If not, why not?
Do you feel the Pub is fulfilling its role in supporting community, could be doing better, or should concentrate more on traditional restaurant operations?
Do you feel fairly compensated for your work? We would all like to make more, but do you feel that you are paid a fair wage for what you do? If not, please indicate why, benchmarking if possible.
We welcome any suggestions you might have for improving your workplace. Please be specific. Thank you for helping us comply with the Benefit Corporation standards of self-accountability.